All creative, no Creatives.
Here at Big Spaceship, we don't have a creative department—creativity is table stakes for everyone we hire. Everyone contributes, everyone has ideas and everyone has a voice.
Executive Team
Michael Lebowitz
Founder & CEO
Michael is Founder and CEO of Big Spaceship. Since launching the agency in 2000, he has defined the strategy and vision for Big Spaceship's growth and culture as well as working closely with Big Spaceship's clients.
Over the past decade, Michael has led Big Spaceship to attain countless awards of high distinction. This includes a Primetime Emmy Award nomination for the agency's work with HBO Voyeur, Cannes Lions, Clios and One Show Interactive Pencils, as well as numerous Webby, FWA, Communication Arts, W3 and Pixel Awards. Michael was also named among the 2010 Creativity 50 and the 2008 OMMA Online All-Stars.
Michael is a member of Procter & Gamble's Design Advisory Board and the Chairman of the IAB Agency Advisory Board. He is also a founder and was an inaugural board member of SoDA, the Society of Digital Agencies, and membership in the International Academy of Digital Arts & Sciences and AIGA's Visionary Design Council. Speaking on creativity, innovation and the evolution of business, Michael participates in and leads seminars across the globe and has engaged audiences at AIGA, SXSW, Click:NY, Click:London, ad:tech and CaT: Creativity and Technology, to name a few. He frequently chairs and sits on juries for creative awards, including the ANDY Awards, Cannes Lions, Hive Awards, One Show Interactive Awards, Effie Awards, ADC Interactive Awards, Communication Arts Awards and more.
As President, Rob oversees the running of the agency, the development of client relationships and the disciplines of the agency that drive them. Equal parts agency leader, relationship builder and creative contributor, Rob brings 18 years of agency building expertise to Big Spaceship. His work includes launching Unilever's AXE at BBH NY, joining Mother NY as its first strategist stateside, all the way to leading several flagship accounts at BBDO NY. Most recently, Rob was leading the largest portfolio of business at the Publicis Network's MRY, made up of Digital and Social AOR relationships.
When not in the office, Rob is either chasing down his two children with his wife, Sarah, or chasing after the cyclists he so desperately tries to keep pace with. Also, he is from the Great State of New Jersey.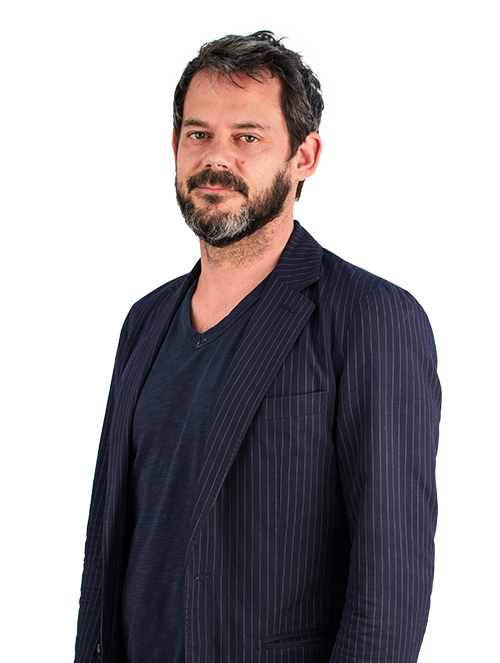 Cedric Devitt
Chief Creative Officer
Cedric serves as the Chief Creative Officer at Big Spaceship, where he's charged with growing and overseeing the creative output of the agency's work across all clients in Brooklyn and Seoul.
Before joining Big Spaceship, Devitt served as Chief Creative Officer of MRY. During his tenure the agency was named OMMA Social Media Agency of the Year and Mashable Digital Innovator of the Year.
Prior to MRY he was recruited to help start LBi in the US in 2010 with the merger of Special Ops Media and Icon Nicholson. Over the next 4 years, the New York agency became the most awarded agency in the LBi Network.
Previous stints include almost a decade leading the creative vision at TribalDDB and Grey Worldwide.
Client experience includes AT&T, Adobe, Coca-Cola, Sony and Johnson & Johnson among others. His work has been recognized by the One Show, Clios, Webbys, Shorty's, ANDYs, LIAA, Lovie Awards and the 2012 SXSW People's Choice Award.
Outside of work, Devitt co-founded the US Air Guitar Championships and produced Air Guitar Nation, an award-winning feature documentary about the rise of the competitive air guitar.
Cedric was born and raised in Dublin, Ireland. He has a BA in History from Trinity College Dublin, and currently lives in Brooklyn with his wife and two children.
Andrea Ring
Chief Strategy Officer
As Chief Strategy Officer, Andrea Ring is responsible for leading Big Spaceship's burgeoning strategy discipline and sharpening the overall strategic vision and approach for the agency. Previously, Andrea was the SVP of Planning/Experience Planning at R/GA, where over the course of her 9 ½ year tenure she built up a team of 40 planners and helped brands such as Nike, Google, and Samsung figure out how to rethink their businesses and develop meaningful relationships with the right consumers. Before joining R/GA, she worked as a brand planner with J. Walter Thompson, Bigchalk.com, and Digital Pulp Advertising. And in a prior life, Ring was president and co-founder of KUSH yoga mats, a successful TV writer, and a research associate for the New York City Mayor's Office. Over the course of her career, Andrea has been awarded numerous strategy and creative awards, and has spoken passionately about the future opportunities for brands in the connected age. She believes that every project, regardless of its form, should start with a crisp and inspiring human insight.
Rick Disick is a CPA with over 25 years of experience. He has worked in the public accounting world, including BDO, as well as in senior financial positions at privately held companies. He has provided in-depth financial and operational consulting services across many industries, from pre-revenue companies to Fortune 50. Born in Brooklyn and now living in New Jersey with his wife and "kids", Rick has gave up his long study of martial arts to take it easy.  He now enjoys obstacle course races, scuba diving, white water rafting and tailgating, to name a few.
Arthur Fullerton
Chief Technology Officer
Fullerton arrives at Big Spaceship from Lowe Profero, where he has served as head of technology, Americas since April of 2015, following nine months as partner and senior vice president, technology at New York digital agency Rumble Fox. Prior to Rumble Fox he spent over two and a half years as vice president, technology and production at New York social media agency Attention. That followed nearly two years at CP+B Canada as director of technology, and stints in the same position at FUSE Marketing Group and zig Ideas before that.
Mary Lou Bunn
SVP, Marketing
Bunn arrives at the agency from New York-based agency Lloyd&Co., where she has spent the past year as head of business strategy. Prior to Lloyd&Co. she spent two years as director, business development for Brooklyn digital agency Huge. That followed a year as director, business development and marketing at ESI Design and three as director, communications at New York architecture firm Richard Meier & Partners before that.
Victor Pineiro
SVP, Social Media
Victor came to social media through his work in documentaries. He wrote, produced and marketed the award-winning film Second Skin – opening night movie of SXSW '08, distributed internationally in '09. He followed it up with the documentary that launched Motherboard, Vice's tech channel.
While at Big Spaceship, Victor was lead copywriter and strategist for Skittles during its first three years on Facebook & Twitter, growing its fanbase to over 25M with one of the highest engagement rates on the platform. His clients have since included Google, Crayola, Wrigley, Lucasfilm, Sonos and Chobani. He was listed in Business Insider's 30 Most Creative People In Social Media and has written articles for Fast Company, Ad Age, Mashable, Psychology Today, BoingBoing and Vice.
As Vice President of Analytics, Ferris leads a discipline that is tasked with solving problems, generating insights, making decisions, and identifying opportunities all fueled through the use of data. With a dozen years of experience, he is an analytics veteran who has partnered with clients to attack a diverse range of problems, including full website redesigns, digital advertising, CRM lead nurturing, and local market strategy. When he's not digging up the latest data, Ferris can be found chipping away at a Microsoft Excel challenge. He is passionate about spreadsheets and competed in national Excel competitions in the early 2000s. Previous agencies include R/GA, Arnold Worldwide, and Digitas, where he worked on clients such as Samsung, Nike, Carnival Cruise Lines, Progressive, and General Motors among others.
Duncan Snowden
VP, Strategy
As VP of Strategy at Big Spaceship, Duncan hunts the internet and culture for insights and trends that fuel awesome behavior-changing digital ideas and is responsible for advancing the strategy discipline overall at the agency. Over the last three years, he has defined social best practice for Samsung Mobile global, shaping the efforts to be both more strategic (laddering to business goals) and creative (award winning), and helped to guide strategy for several other clients and new business projects. A seasoned advertising professional with over a decade of experience in branding and communications strategy, Duncan previously served as Partner, Communications Planning Director at Mediacom leading the strategy on the Volkswagen of America business. Prior to that he held the title of Associate Director at Mediacom's London office working on strategic media planning for some of the UK's most well known brands including Volkswagen, Greene King Beers, Thomson Holidays, Metropolitan Police and Sony PlayStation, among others.
Cara DiNorcia
VP, Integrated Production
Cara DiNorcia joined Big Spaceship as the VP of Integrated Production in 2016. Prior to Big Spaceship, she was Director of Huge Studio.
Laura Breines
VP, Director of Client Services
As Vice President, Director of Client Services at Big Spaceship, Breines is responsible for overseeing a portfolio of business at the agency, as well as the growth and development of the client services discipline​. Prior to joining Big Spaceship, she worked at Huge for over four and a half years and held the titles of VP, Marketing and Group Engagement Director. During her tenure there she was responsible for marketing Huge across the US, focusing on brand communications, thought leadership, CRM, and overseeing​ the American Express business​; providing strategic direction and guidance across the three+ year, preferred agency partner relationship. Over the course of her career, Breines also served as an Account Director at AKQA, where she owned the client relationship for Volkswagen​ and oversaw digital initiatives for ​UBISOFT​ and DoubleClick.
Heather Harrigan
VP, User Experience
---
Crew
Amanda Krueger
Production
Blake Desormeaux
Strategy
Brandon Greenbaum
Copywriting
Brandt Hamilton
Copywriting
Brittney Kernan
Technology
Charlie Weisman
Client Engagement
Derek Zimmerman
Analytics
Jonathan Irizarry
Strategy
Kiri Coles
Experience Design
Kristin Kriisa
Copywriting
Lauren Wannermeyer
Strategy
Lindsay Molsen
Production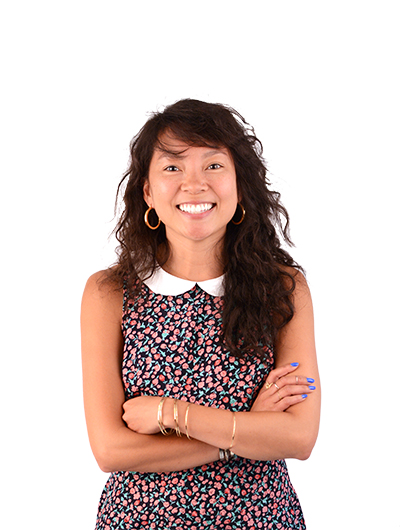 Nhat-Khanh Truong
Account
Noah Deutsch
Experience Design